About us
We are Shriram Timbers, the parent company of the brand Inmarwar,
and one of the leading furniture manufacturers and exporters in India. Established in 1993.
Tradition of
excellence
From the initial concept to the final product, every stage of our process is characterized by meticulous attention to detail, rigorous testing, and constant refinement.
Precision
woodworking
Wood is selected and processed with sophisticated machines as per the process for accuracy. Working with our chosen makers, we design and develop quality products using carefully considered materials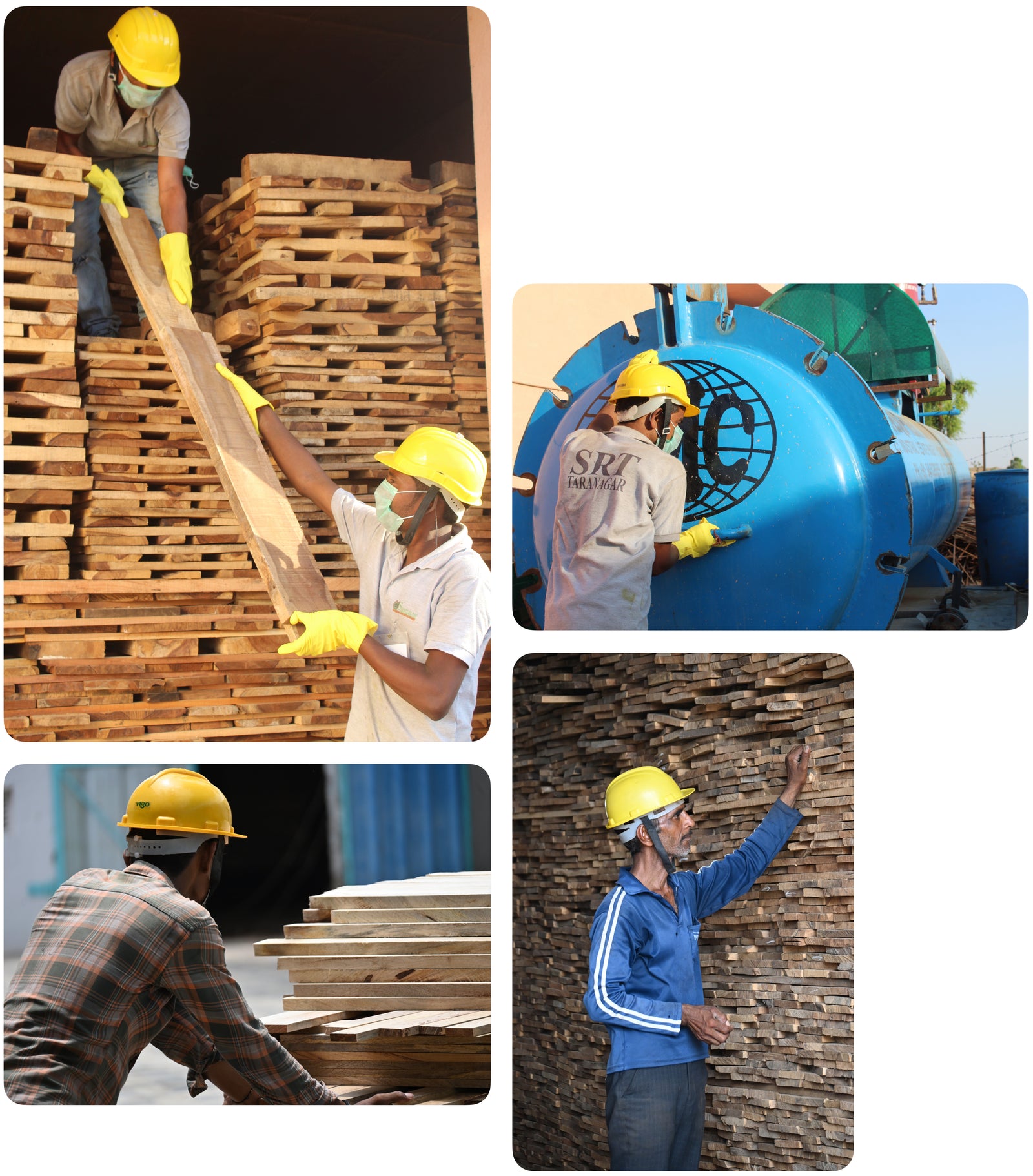 Utilizing

protected

and processed

wood
Wood is treated to impart resistance to degradation and deterioration by living organisms, which makes the wood termite-proof. Later, the wood is dried in seasoning chambers to reduce its moisture content before use.
Our
seal of quality
Our products are tested to the industry's leading standards and have our seal of quality.
Honesty and Integrity.
We are dedicated to upholding the highest ethical standards in all aspects of our business operations.
Our commitment is to always communicate with transparency and act with genuine sincerity.
Our team cultivates an environment that values truth and fairness above all.